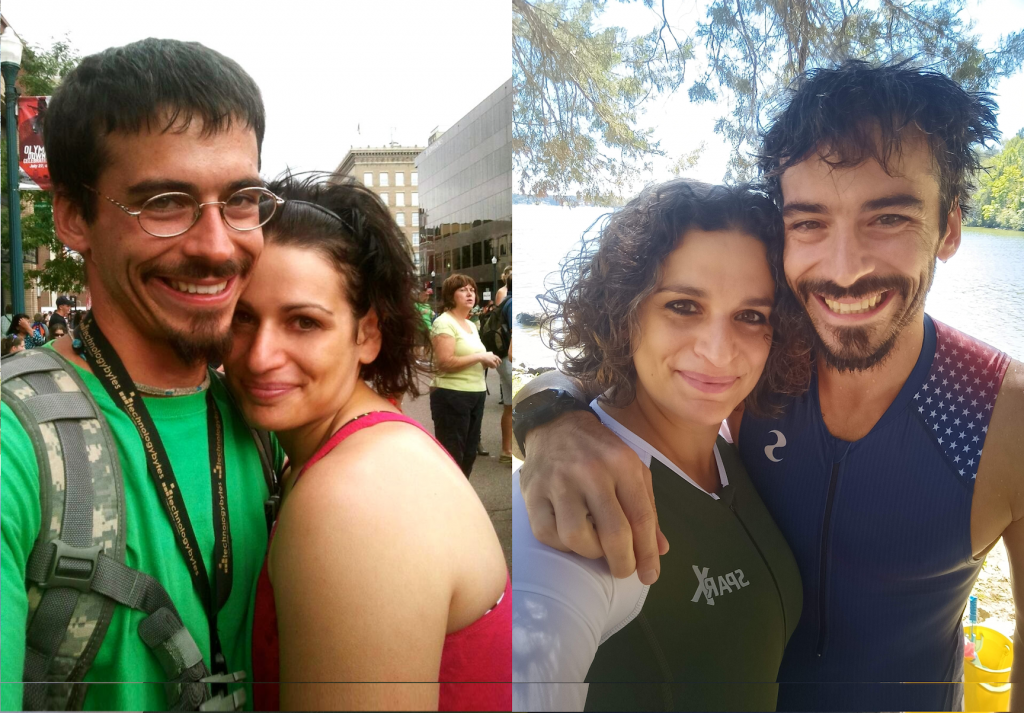 We finally did it! It took almost a decade. Life gets in the way doesn't it? We finished our first Triathlon together last weekend! We are triathletes! When we stopped at the triathlon tent at the US Olympic Open in Colorado Springs in 2012 we decided we wanted to do a Triathlon race but had no idea how… Nearly a decade later we finally figure out how to train AND raise a family. This is the first of many races!!!
Z's Race
Despite hundreds of racers being present at the start line, the Sprint Athena division Z was registered in was uncontested so she received a first place win on her first race! Her goal was to get through the swim and finish the race to set her very first finishing time as a record to beat next time. Her total time for her first sprint distance triathlon was 2:17
My Race
I managed 5th out of 18 in my age group and 23rd out of 170 total racers. I'm definitely not happy with my overall time of 2:41:01 which is 10 minutes slower than my first olympic distance triathlon.