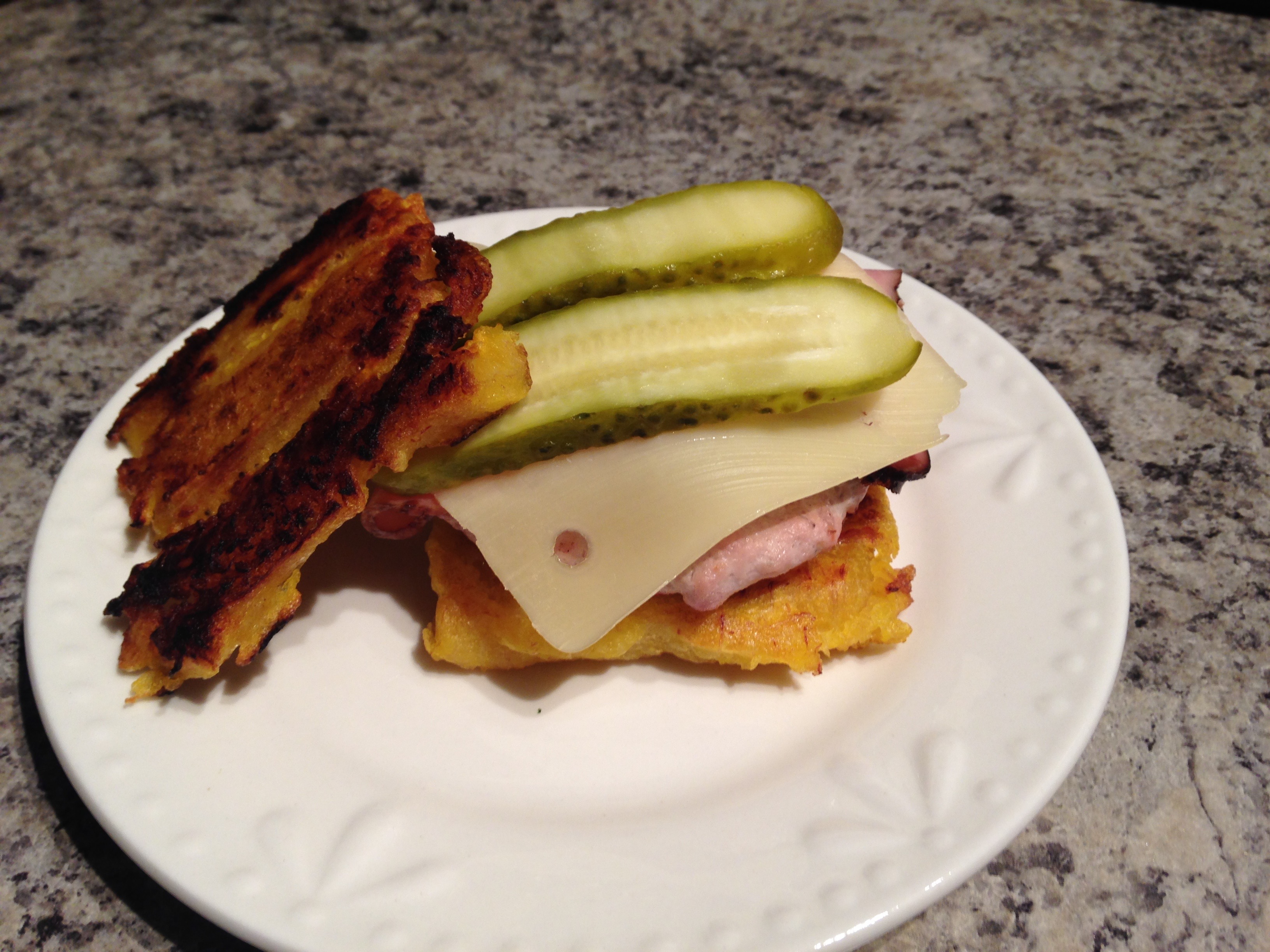 Paleo Cuban Burger
2015-08-13 23:54:11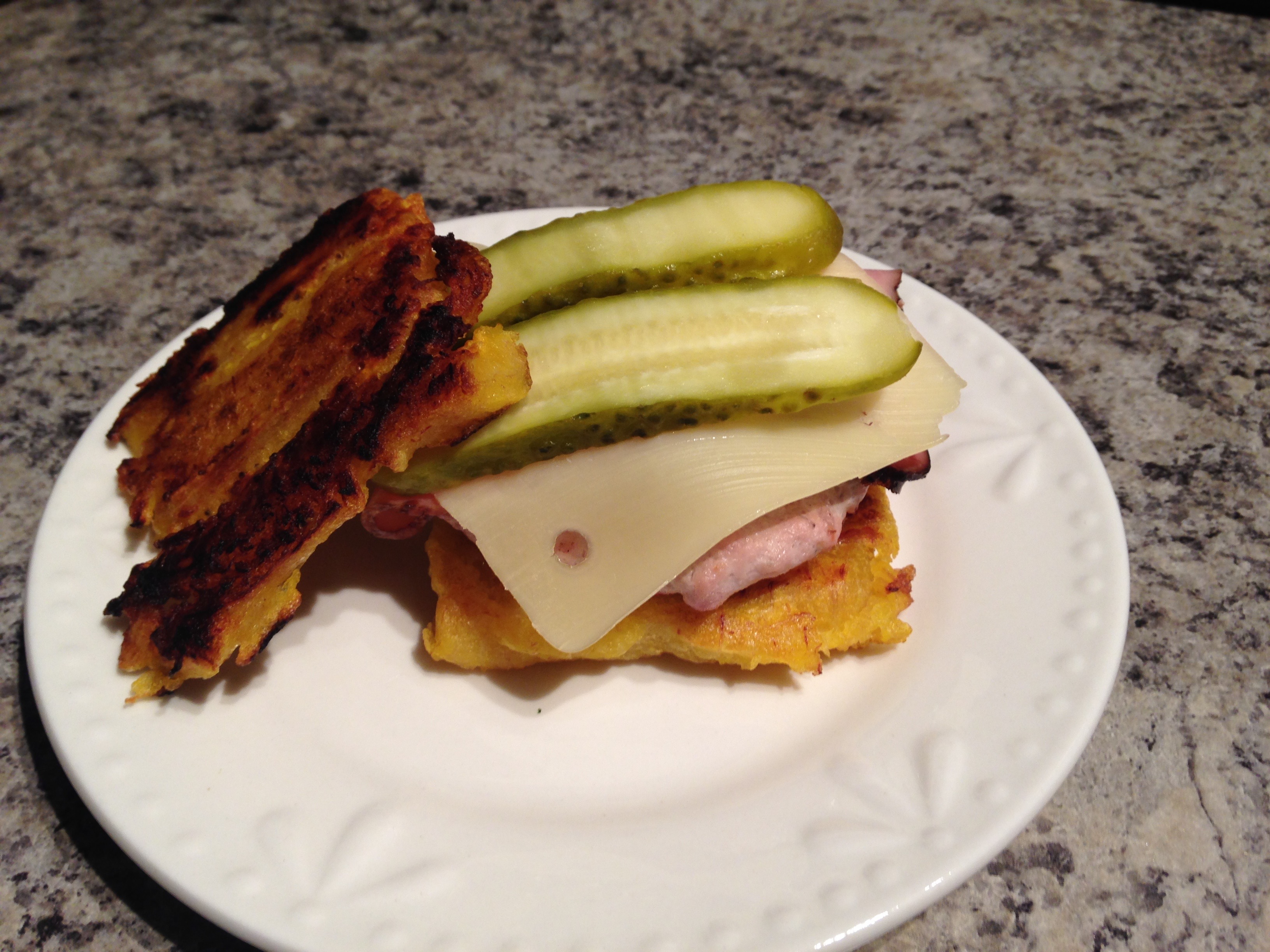 Serves 6
This Paleo Cuban Burger recipe adapted by Z is nothing short of amazing. It's a wonderful blend of flavors that everyone in our family thoroughly enjoys.
Nutrition Facts
Amount Per Serving
* Percent Daily Values are based on a 2,000 calorie diet. Your Daily Values may be higher or lower depending on your calorie needs.
Ingredients
5 Green Plantains
Coconut Oil
2 Pounds ground pork
3 Tablespoons onion powder
2 Tablespoons dried oregano
3 Teaspoons garlic powder
1 Lime - Juiced
Shaved deli ham
Dijon Mustard
Dill Pickles (sliced)
Swiss Cheese (optional)
For the buns
Peel the plantains and slice into 2-inch-thick rounds.
Boil plantain rounds until soft, about 5 minutes.
Smash the plantains flat.
In a skillet, melt a few tablespoons of coconut oil over medium-high heat.
Fry flattened plantains until brown and crispy, about 3 minutes per side.
For the burgers
Place all ingredients in a bowl.
Use your hands to mix everything together thoroughly.
Form the burgers roughly the same size as the plantain buns.
Cook the burgers in the skillet, adding more oil if needed, about 5 minutes per side.
(For a smoky and vibrant flavor, grill the patties over an open flame instead of in the skillet.)
To assemble, place a bun on a plate, top with a burger patty, shaved deli ham, pickles, mustard and cap off with another plantain bun.
Adapted from Primal Cravings: Your favorite foods made paleo
Interfacing Josh Houghtelin https://burnmytime.com/