We took the Amtrak Auto Train again to introduce Mason to great grandma and celebrate her 87th birthday! This time we upgraded from coach to a pair of roomettes and the experience was awesome!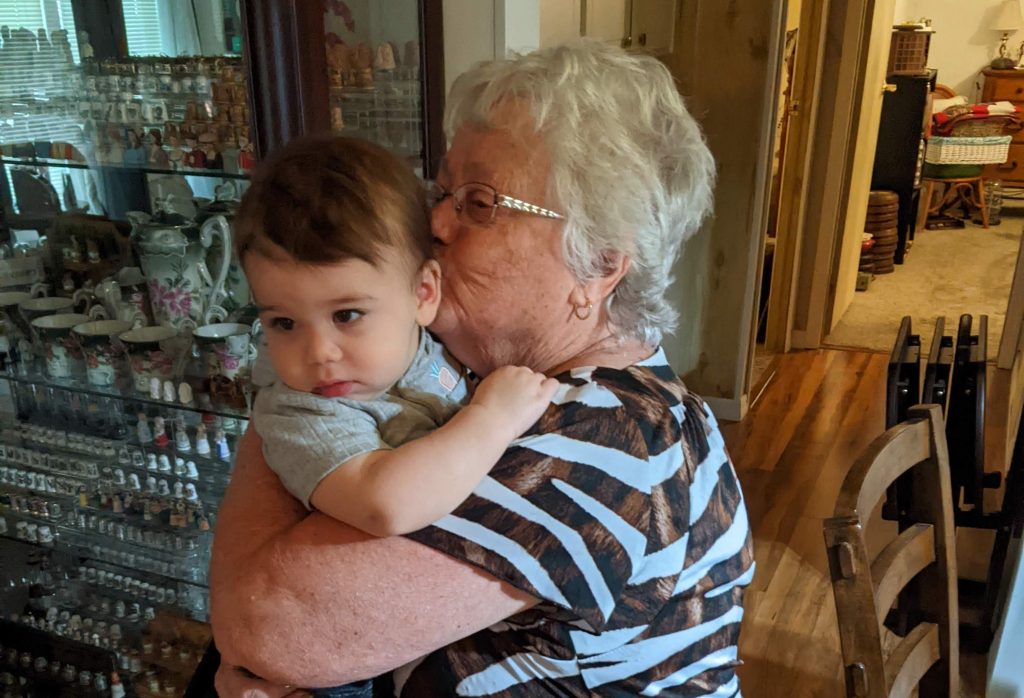 Why Amtrak Roomettes are better than Coach
To be frank, the entire experience is better. Coach has big comfortable chairs but that's where the roomette starts. In the roomette you have two big comfortable chairs seated opposing each other with a pullout desk in the middle. Both chairs have 110v power outlets for your electricity needs. When the desk is put away, the chairs can recline all the way flat to make a bed. there is a second pull-down bed above you providing two beds in each roomette. The physical space is not very large but it's more then adequate for me and Maxine who were sharing one of the two roomettes. You also have the added benefit of having a shower in the car available to you which we found quite nice since we were able to freshen up before we detrained and jumped in the car for a few hours. Being able to comfortably sleep on a legit bed all night is really the primary factor that increases the enjoyment of the experience.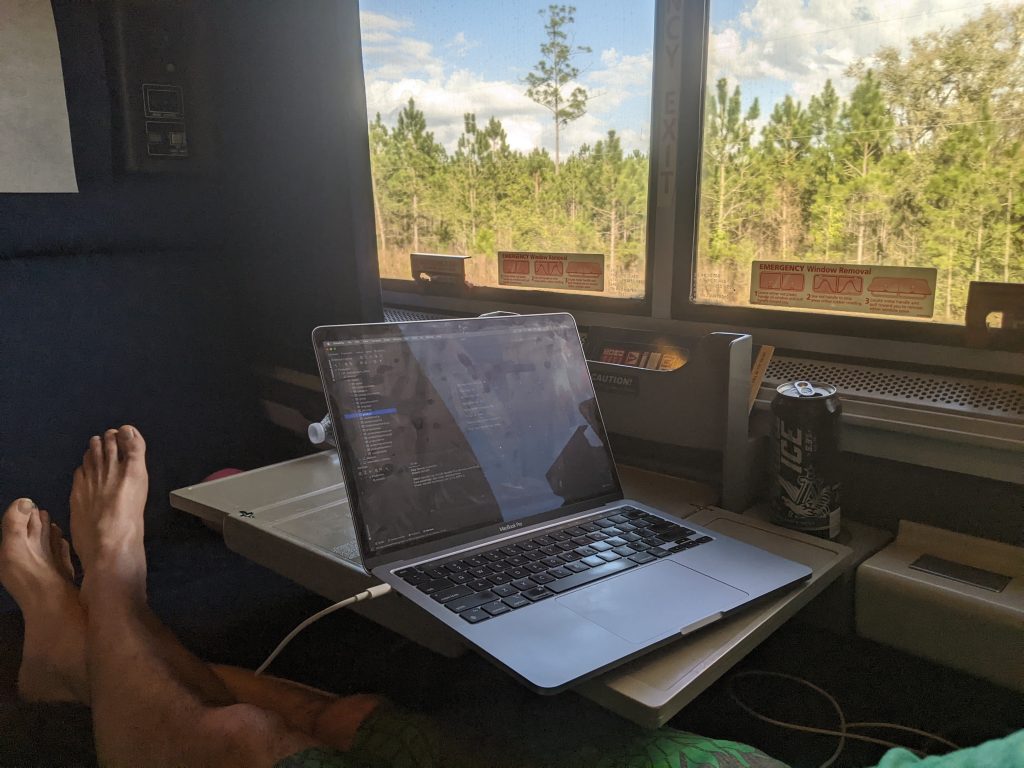 When you board the train you are greeted by your concierge that will take care of anything you need during the trip. They initially take your boarding pass and your dinner order. En route to Florida I had a steak in a wine reduction with a side of steamed vegetables and cheese cake topped with fruit preserves for dessert. On the way back I had tortellini with a chicken breast with carrot cake for dessert. Both ways I had dinner paired with a glass of cabernet. I really enjoyed the meals although we still brought a few snacks and a couple beers.
You still get a continental style breakfast but with the added perk of a hot breakfast sandwich for each passenger in your party. There is also coffee, hot/cold water and ice available at a kiosk in your car.
Of course, the downside to all of this is that the roomette is a little more than twice the cost of coach. Hands down the best way to acquire a roomette is by purchasing the tickets when they offer a great deal on reduced prices. We're watching the deals to try and get back down to Florida ASAP!
Remember to visit Grandma as often as possible!