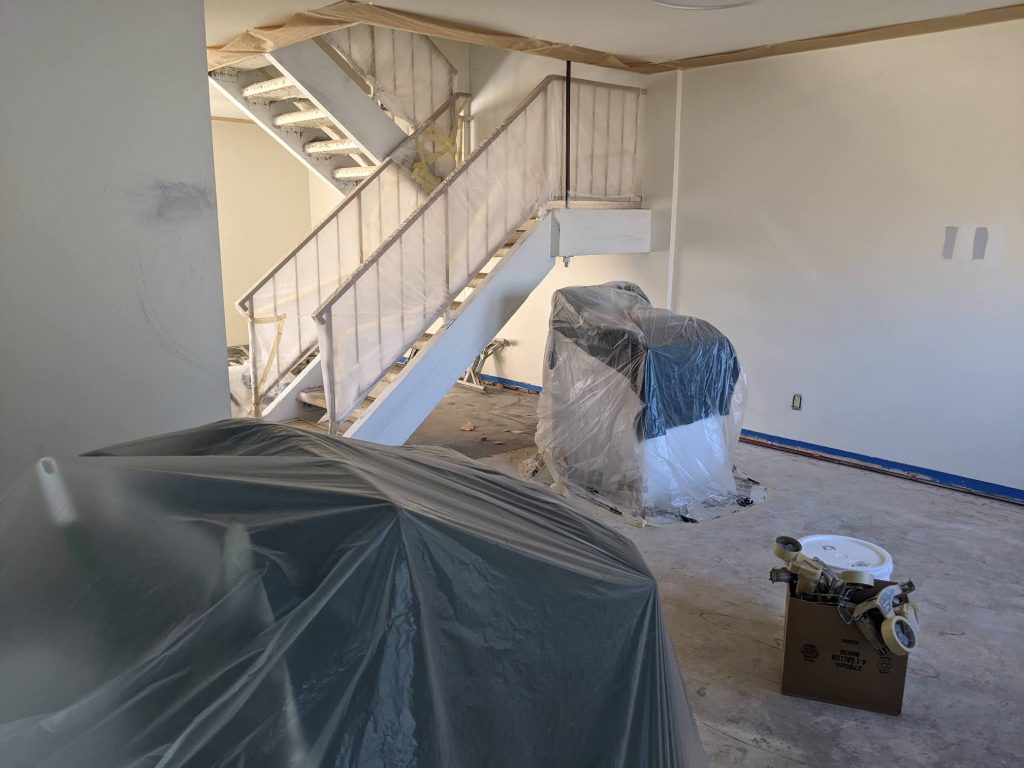 If you had asked me if I had any idea what I was getting into, a solid "no" would have been the most appropriate answer. 😂 I received the keys to our house back on October 1st and given the circumstances, Z and I decided to renovate! During this round we chose to replace all the flooring, trim and paint. We will be remodeling the kitchen cabinetry and bathroom amenities in a future remodeling round.
Since doing the demolition work doesn't take a whole lot of tools and can save a bunch of money, I went straight to work pulling up all the vinyl flooring, scraping up all the tile and removing all the carpet! It was a lot of work but well worth it in the end as we just had to bring in contractors to do the installation. We opted to go with a beautiful porcelain tile flooring throughout the entire first floor this time instead of having it broken up into tile and vinyl. The new porcelain tile is being installed today, as I write this.
Plumbing
The most expensive element of our remodel is unfortunately also the least visible. Since the flooring was already ripped out we decided to have our plumbing inspected which lead to a full plumbing rehab job. The plumbers came in, burst all the old cast iron pipes under our home that were nearly rotted away and replaced them with new lines so we are good to go for another half a century. I had never seen so much dirt piled up in my house before. We ended up bringing in a concrete guy to fill in all the holes that the plumbers created in our floor. I took it onto myself to repair the drywall. Fortunately our painters also had a drywall team because my work was far from beautiful.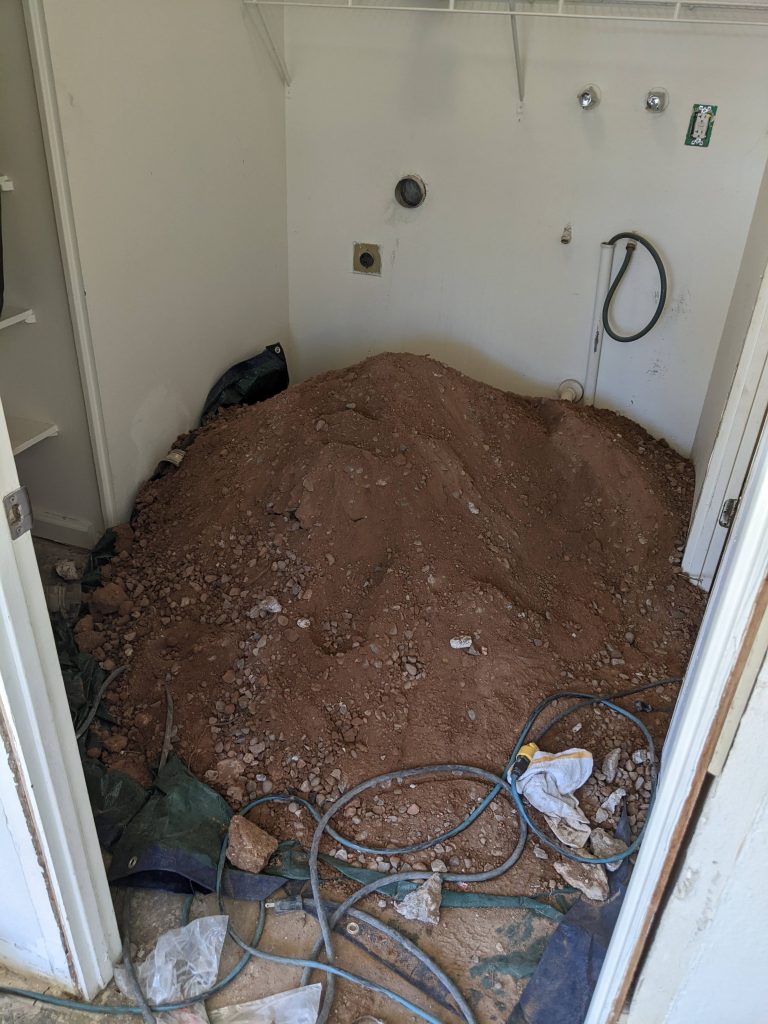 Paint
Paint was fun to prepare for. Previously, our house was entirely white from the flooring up. White kick boards, white trim, white walls, white ceiling. This time around we went with Whitewater from Sherman Williams for the walls, White Diamond for the trim and white for the ceiling. That sounds like a lot more white but it's not as Whitewater is a bright, happy gray. I love it. I acquired a few different paint colors and got to paint swatches on the wall to help determine what our end result was going to be. Once we decided on the paint colors and purchased 13 gallons of Whitewater, it took a great team of painters 3 days to paint the whole house minus the trim that was not present.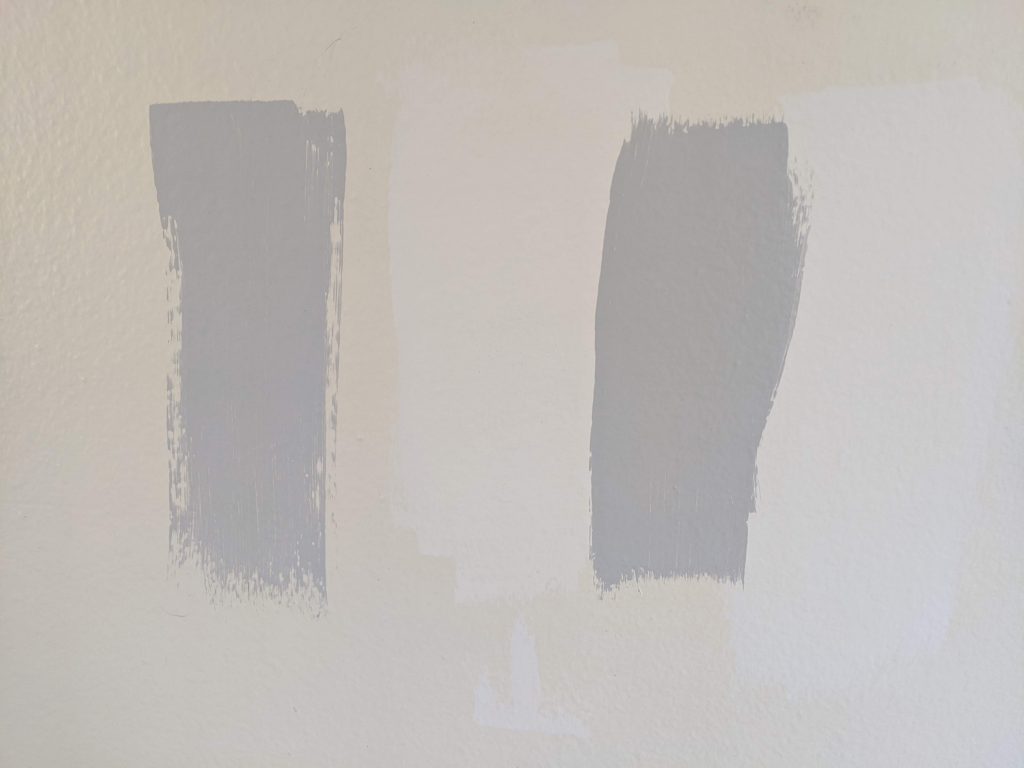 Tile
After going back and forth trying to decide if we wanted to go with vinyl or tile flooring we decided to go with a beautiful white porcelain tile that has a marble look. I could have installed the vinyl flooring as that stuff is super easy to work with but I've always liked tile floors. After purchasing just one box of tile to lay on the floor, we were hooked. A few quotes later from tile installers and we were on our way. I had the tile delivered to our house because that stuff is crazy heavy. We chose to go with large format tile at 24 inches square but tile in general is just heavy. You have to give credit to the guys that not only lug this stuff around but install it beautifully. Our floors had primer installed yesterday and the tile is being set today! I'm very excited to see the new diagonal pattern on the floor.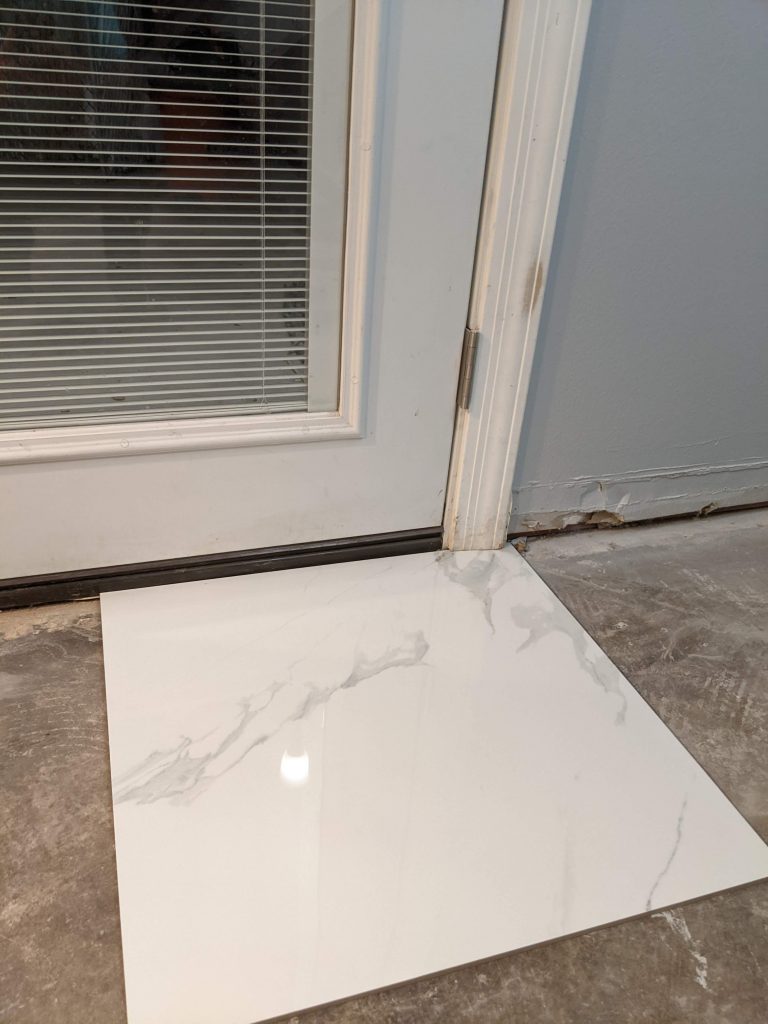 Carpet
To be continued. After the tile is done we're going to bring in a team to install carpet while I begin painting and installing trim.